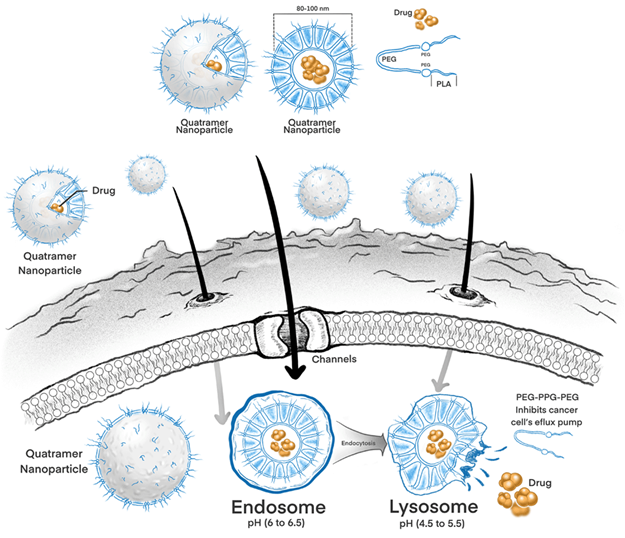 QuatramerTM is a best-in-class enhanced injectable platform for tumor-targeted delivery
Our therapies are designed to improve the targeting of a variety of therapeutic drug candidates by enhancing uptake of anticancer agents at the tumor site and extending duration of action, while protecting healthy cells and tissues from off-target toxicity. The platform offers the potential to significantly improve the profile and therapeutic window of small molecules, peptides, cytokines and genes delivered to preferentially to tumors. The system is specifically designed for bio degradation and comprised of FDA-recognized inactives.
Our formulations and technology and new chemical entity (NCE) global patent protections creates heightened barriers to market entry, beyond manufacturing process know-how.